Dr. Till Fischer
Attorney specialized in Construction and Architectural Law
Law studies at Justus Liebig University in Giessen
1999 - Research associate at the department for German and International, Public and Private Building Law, Technische Universität Darmstadt
2004 - Awarded Ph.D. (Building Law)
Since 2004 - University lecturer at the European Institute of Postgraduate Education, University of Technology Dresden, and at the Ingenieurakademie Hessen
2005 - Associate at Karch, Dr. Fischer & Schnurr law firm in Heidelberg; since 2005, visiting lecturer for Fire Protection Legislation at Darmstadt's University of Applied Sciences, Department of Civil Engineering
Since Nov 2011 - Partner with Henkel Attorneys at Law in Mannheim
Specialist Practice Areas:
Building and Real Estate Law, as well as Fire Protection and Statutory Safety Provisions. Specifically, Dr. Fischer provides legal guidance to - as well as represents in and out of court - the following:
Engineers/architects, specialized planners/technical designers and site managers, accredited certifiers, experts for verifications, auditing authorities, fire protection specialists
General planners
General contractors
Construction supervisors and project controllers (contract, compensation and warranty issues)
Companies carrying out construction (property developers, general and subcontractors, skilled construction workers are guided on the drawing up of building contracts as well as compensation and warranty issues)
Fire prevention officers, qualified persons as defined by the Ordinance on Industrial Safety and Health (BetrSichV)
Event organizers
Operators
Insurance companies
Administrator companies
Facility management service providers
Various associations
Fire departments
Authorities and organizations charged with security
Dr. Fischer's forensic and advisory service is complemented and reinforced by the following scientific activities in which he is engaged:
Adjunct Professor for Fire Safety and Prevention Legislation at the University of Applied Sciences Darmstadt, Department of Civil Engineering
Lecturer for Building/Fire Protection Law at EIPOS (TU Dresden), Ingenieurakademie Hessen GmbH, Architekten- und Stadtplanerkammer Hessen (architects and urban planning chamber of Hesse), as well as the Landesfeuerwehrschule Hessen (State of Hesse fire fighting school). Moreover, Dr. Fischer served as a lecturer on Fire Protection and Heritage Protection Legistation at the Denkmalakademie (monuments academy) Dresden/Görlitz
Held lectureships in the area of Building Law for the Department of Law and Economics, TU Darmstadt, as well as at the Department of Civil Engineering, University of Applied Sciences Darmstadt
Authored several publications on Public and Private Building Law, Fire Prevention and Heritage Protection Legislation
Served as a research associate for five years dealing with German and International Public and Private Planning and Building Laws at the TU Darmstadt, where he also received his Ph.D.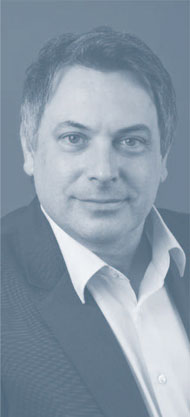 Dr. Till Fischer
Tel.: +49 621- 32 89 94-60
Fax: +49 621- 32 89 94-89
till.fischer[at]henkel-rae.de